1 in 8 women will be affected by breast cancer. We're proud to provide a wide range of mastectomy products to assist patients coping with both physical and emotional trauma. You may choose from a wide selection of compression bras, camisoles, swim forms and other specialty items. We are also equipped with in-house breast scanning, making Radiant Impression custom breast forms—one of the most advanced products on the market—available to our patients.
Available Mastectomy Products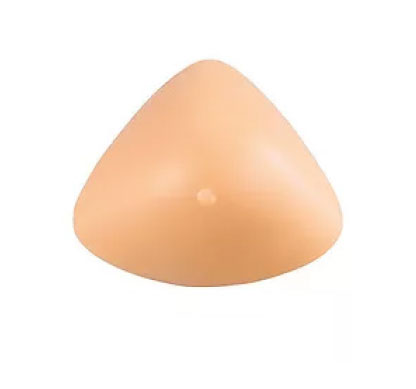 Balancers
A popular and easy solution for correcting imbalanced breasts, balancers provide a natural-looking fix.  Whether experiencing symmetry issues following a lumpectomy, complications from a reconstructive surgery, or opting for partial reconstruction, balancers provide a smoothing effect, enhancing both silhouette and breast shape.
Balancers Custom
Nipples and Areolas
Custom nipples and areolas from Radiant Impressions are an effective means to achieve natural looking breasts.  Constructed from soft silicone and matching the size, color and shape of real breasts, many patients who have opted out of nipple reconstruction and/or tattooing enjoy the benefits of these custom prosthetics. 
Others utilize custom nipples after initial reconstruction and before undergoing permanent nipple and areola procedures.  Whatever the case, prior to mastectomy surgery, and during a quick "casting" process, a patient's nipple can be recreated, making surgical nipple reconstruction or tattooing unnecessary.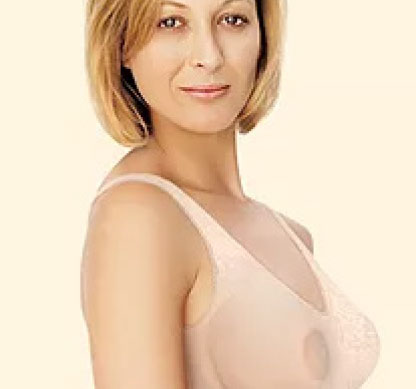 Radiant Impressions Custom
For the woman who chooses not to reconstruct, opts for delayed reconstruction, desires an alternative to nipple reconstruction or just needs solutions for post-reconstruction problems, Radiant Impressions are the latest innovative option for natural-looking breasts.
These breast forms are custom-made to fit a woman's natural shape and contour and are designed in a realistic shade to flawlessly match any skin tone.  Patients love the durable construction, making activities like swimming and jogging possible. With state-of-the-art technology, the scanning and fitting process can be completed quickly and easily in our office.
Bras
Post-mastectomy, patients require garments that allow proper healing.  Leisure wear bras offer coverage and support without sacrificing comfort while camisoles, equipped with pockets, make post-surgical drains manageable. Shopping for a "regular" bra after a mastectomy can also prove challenging, but with the vast array of pocketed bras on the market, style does not have to be compromised.