Lymphedema, the accumulation of lymph fluid in soft tissue, is often accompanied by uncomfortable swelling and "cording" in the arms and legs.
We offer our patients a wide range of off-the-shelf products and custom-made garments for upper and lower extremities. During your initial visit, our certified fitters take the appropriate measurements to ensure your garment fits properly and to the prescribed specifications of your physician.
Available Compression Products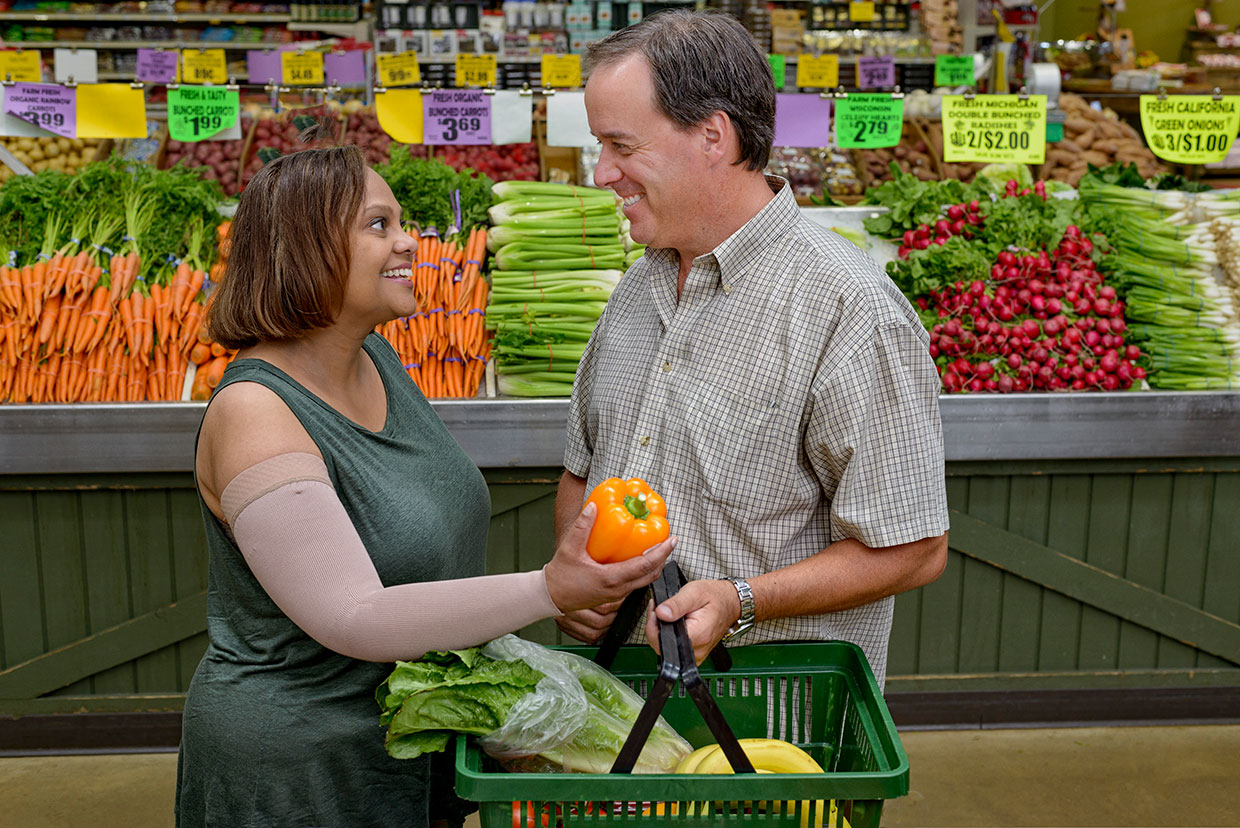 UPPER EXTREMITY COMPRESSION
LOWER EXTREMITY COMPRESSION
This interesting and useful article explains the health benefits of exercise in your on going battle with Lymphedema.
This easy-to-read, informative FAQ article explains both the benefits of an exercise program and the steps to safely begin one.
Produced by one of the world's leading cancer authorities, MD Anderson, this article offers treatment guidelines and surgery options.
A comprehensive, informative article covering all aspects of lymphedema: symptoms, diagnosis, duration, prevention and treatment.
In an article appearing in Cure Today, Tammy Ratliff, a recovering breast cancer patient, shares the challenges of lymphedema. Covering self-care, treatment options, financial aspects and the psychological implications, this article offers insight into the condition through one woman's experiences.